TNS 3000 Vegetable-Cutter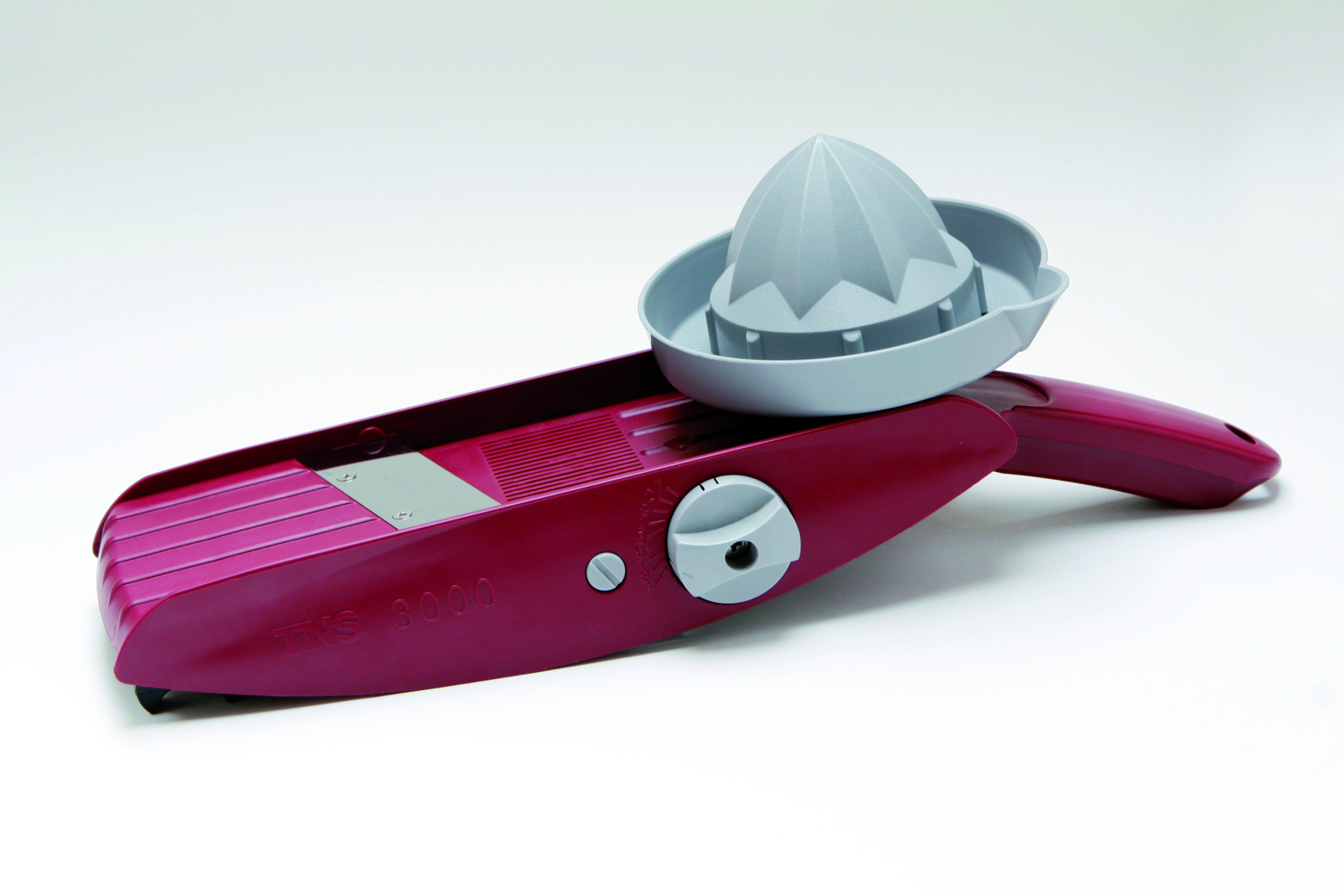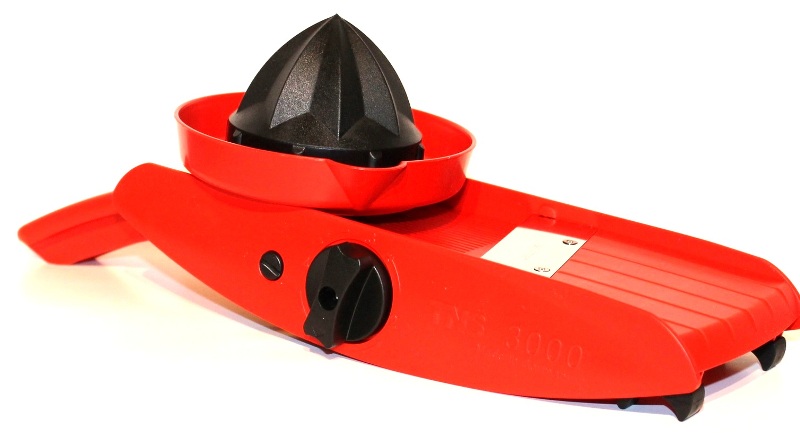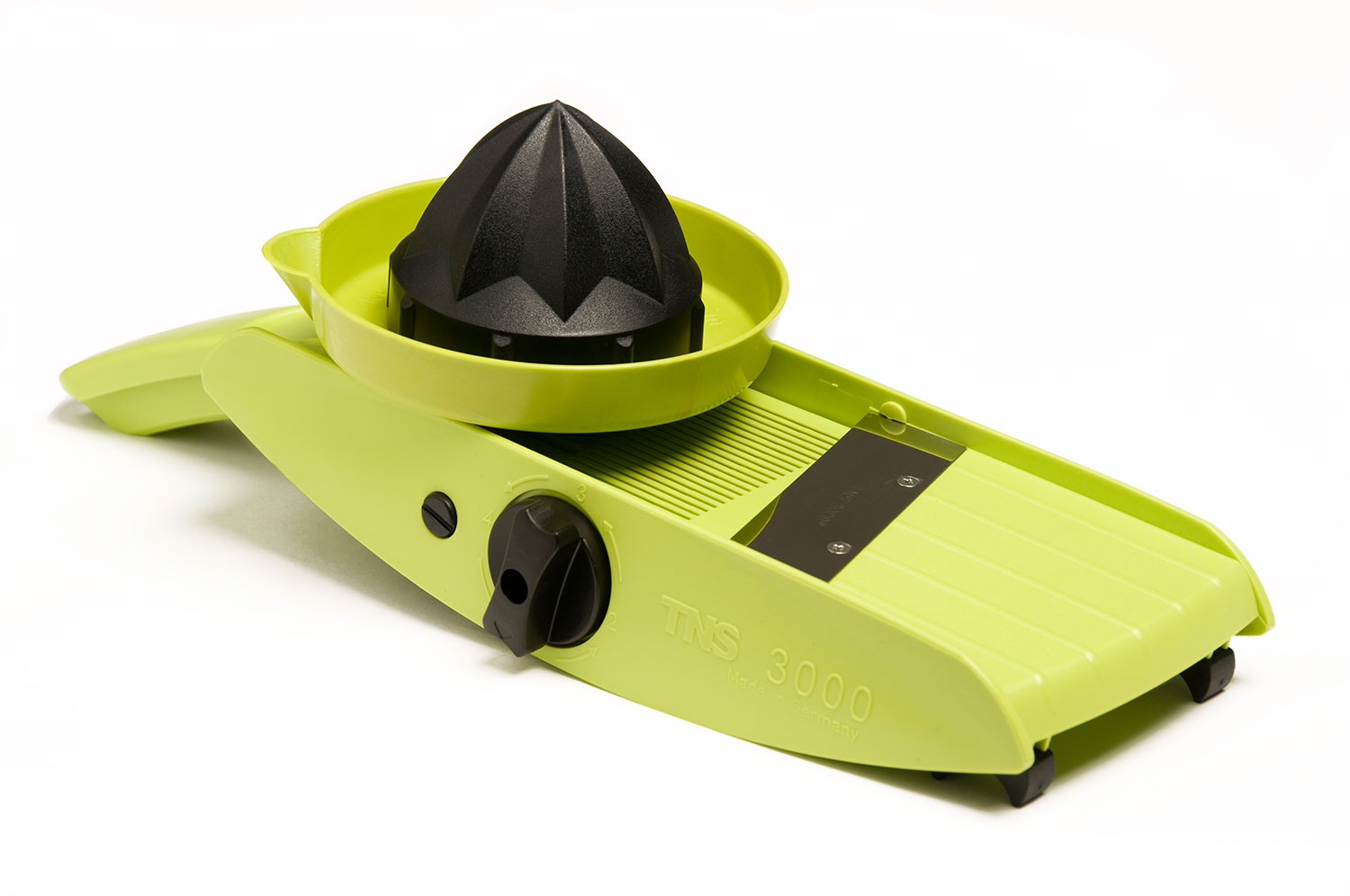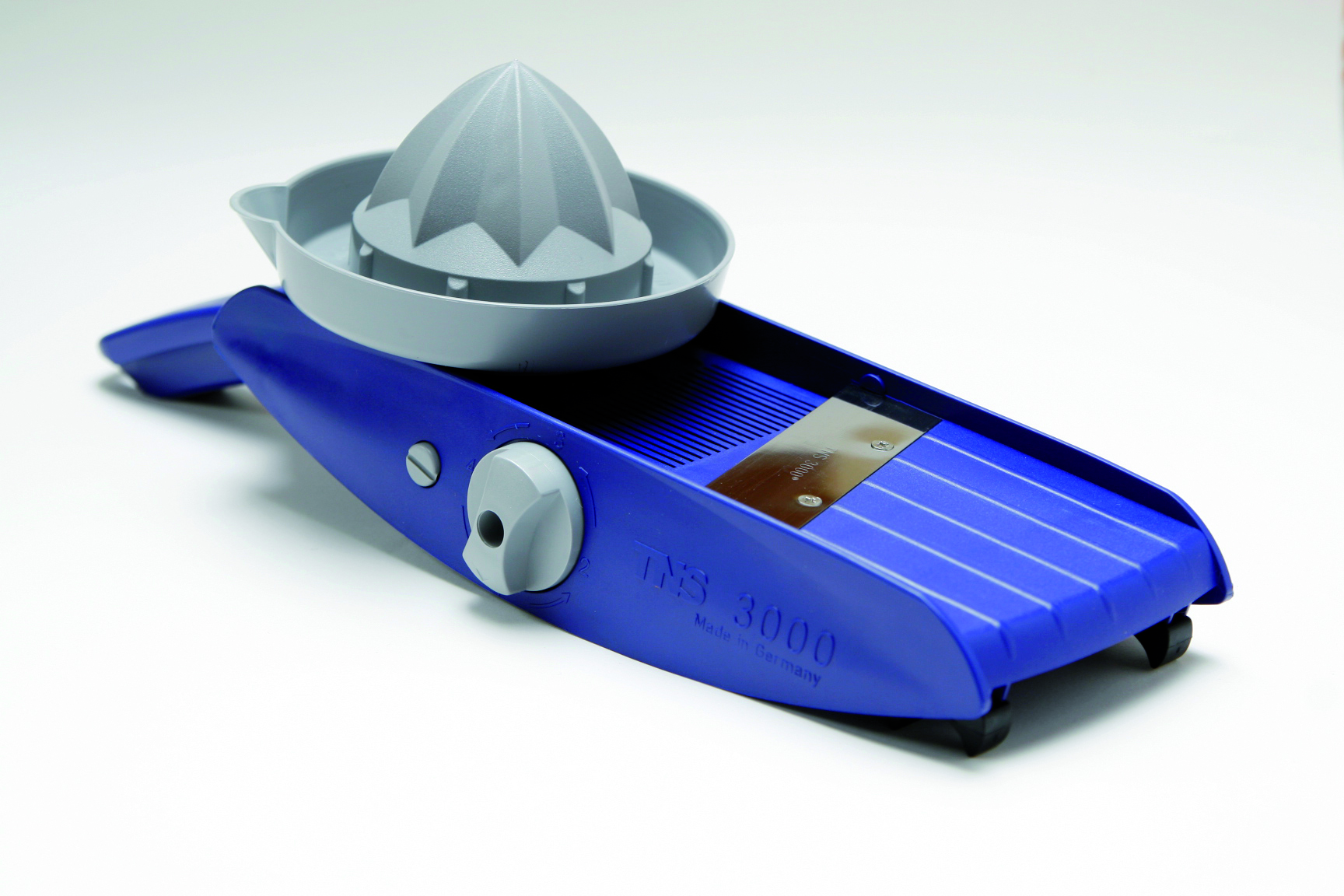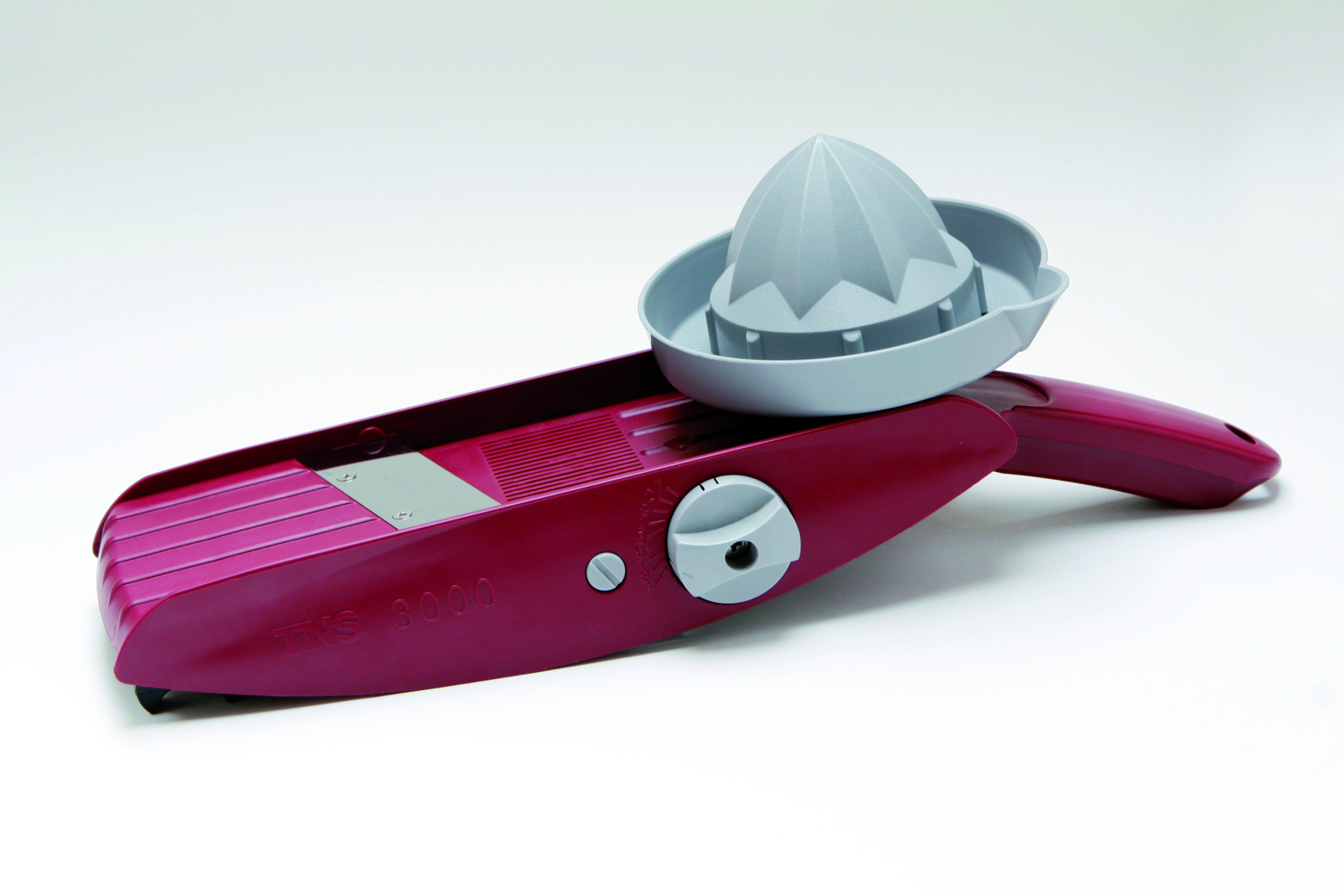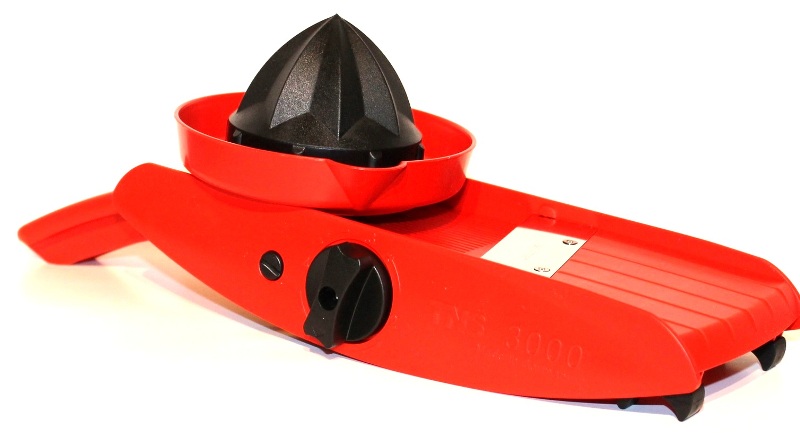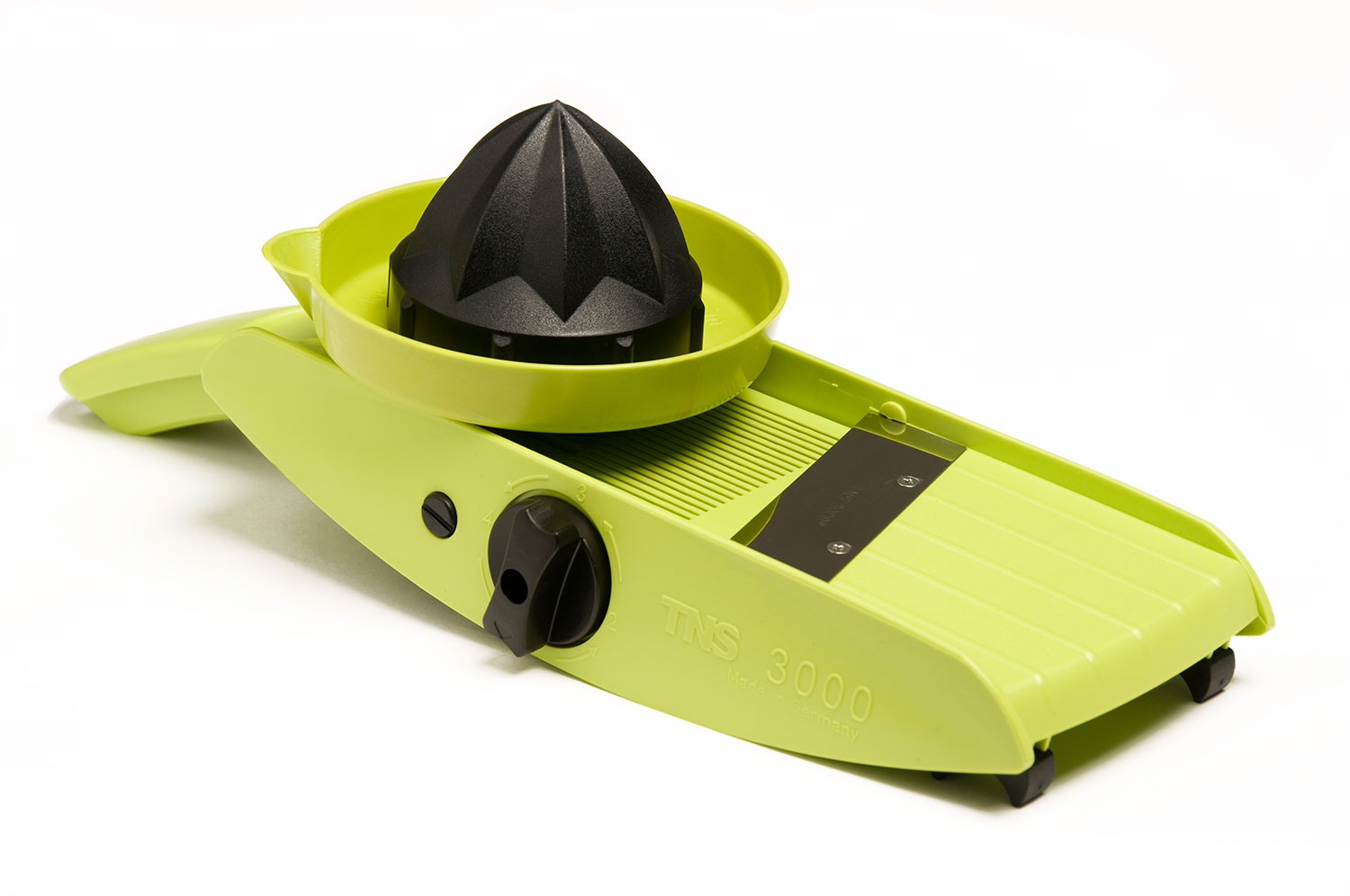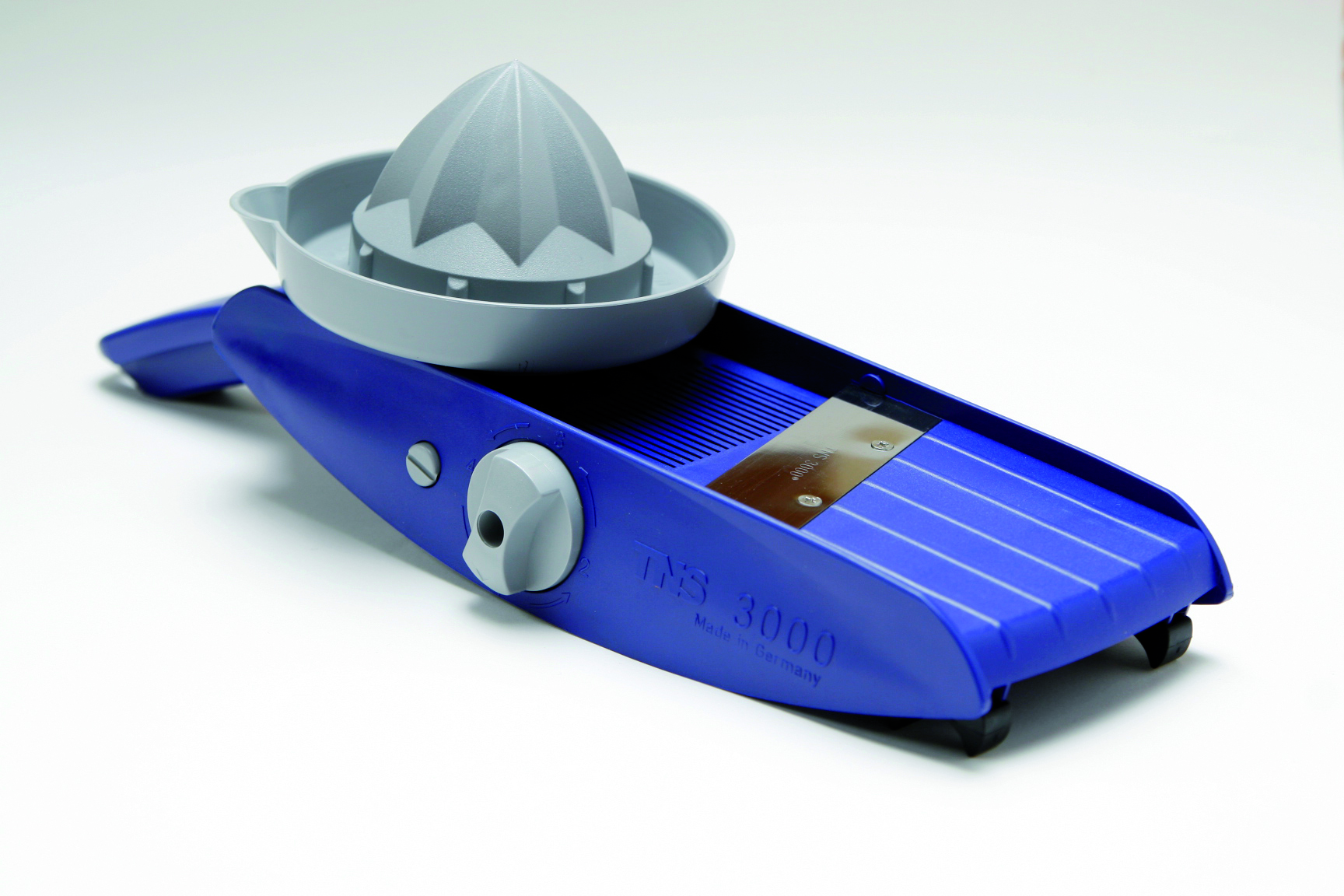 Free shipping
Available in 2 days, delivery time 1-3 days
Product number:
tns3000vegetableCutter.2
Product information "TNS 3000 Vegetable-Cutter"
With
TNS 3000 easily cut your fruits and vegetables
in perfect
Slices (carrot, zucchini, etc.)
Dices (onion, potato, etc.)
Rings (onion, leek, etc.)
Sticks (pickle / cucumber, carrot, zucchini, etc.)
The TNS 3000 vegetable cutter is produced in Germany by relatives of the founder / designer Anton Niehues.
All TNS Products are produced in Germany, distributed / shipped in Switzerland. Garage sale is also available Switzerland.
The most important features of TNS 3000 vegetable cutter are :
Adjustable through knobs on the side:
Left adjust the thickness / hight of slices, dices, sticks or rings
Right know : adjust the thicknesss / width of sticks or dices
Rubber "feet" in the front fit to almost any container (Bowls, Pans, Pots, etc.)
The blades are of stainless steel and are very sharp.
Additional Names of vegetabel cutter are vegetabel slicer, mandoline, slicer, cutter, etc.
Color:

Blue / Gray

, Bordeaux / Gray

, Green / Black

, Orange / Black